(m/w/d)
Automation Proposal Engineer
LEWA Automation USA, LLC / Full-time / Automation
---
Über uns
As a wholly owned subsidiary of LEWA Attendorn GmbH based in Attendorn, Germany, the LEWA Automation USA, LLC is represented locally in the North American market. The sales and service company is a direct contact to support the sale and quoting process with our customers, provide build and integration options, and provide installation support and ongoing robot and plc support locally.
---
Ihre Aufgaben
Work with the sales team and customer to develop an understanding of their business and operational needs.
Evaluate technical content of potential projects and develop tooling/system concepts for processing of customer assemblies.
Determine feasibility of customer applications (welding or other) and complete application engineering tasks in a timely manner.
Deliver an overall system design and concept to meet the business objectives, profitability, schedule, and design intent for the proposal.
Accurately estimate material and labor costs required to produce the proposed equipment in a profitable manner.
Estimate process, machinery, and operator load/unload cycle times.
Provide sales support and oversee the design and application process for project proposals.
Collaborate cross-functionally with customer development, sales, engineering, operations, vendor, and safety teams to ensure a high-level of detail and thoroughness are achieved in every proposal.
Complete the written proposal for presentation to the customer
When necessary, travel to the customer's site to assist in project or product development, working with engineering design specifications, objectives and standards.
---
Ihr Profil
-Education/Training/Experience-
· BS or Associates degree in Engineering (or equivalent).
· 5 years' experience in the automotive line building industry and background with custom assembly equipment manufacturer
· Experience in quoting, sales, and/or customer interaction
-Required skills-
· Process experience with robotic welding (arc, laser, resistance) and/or material handling applications.
· Knowledge of 3D CAD software and Microsoft Office software (Word, Excel, PowerPoint, Access, and Outlook).
· Demonstrated skills with technical writing, communication, and customer relations.
· Self-motivated, able to act independently to set and manage priorities.
· Adaptability in handling changing work priorities and customer requirements.
· Strong organizational skills with the ability to manage multiple projects and priorities.
· Excellent verbal and written communication skills, strong math skills and the ability to handle both simple tasks and complex assignments.
· Familiarity with Electrical & Pneumatic controls design
· Ability to read and understand electrical and mechanical design drawings
· Ability to utilize extensive industrial knowledge and effectively working with project teams and customers to design and estimate complete systems
· Ability to identify and quantify cost factors, such as time, materials, expenses, tooling, etc.
· Ability to travel up to 20% with some international travel required.
· Must have valid driver's license.
-Preferred skills-
• Fanuc, Kuka, ABB, or Yaskawa robot training
• Basic knowledge of PLCs
•RIA risk assessment training
Must pass a pre-employment drug screening and background check
---
Sie fühlen sich angesprochen?
... to help shape our company for the future? Then you will find with us an interesting, independent and long-term secure job in a modern company with a good working atmosphere as well as a performance-related remuneration.
---
Ansprechpartner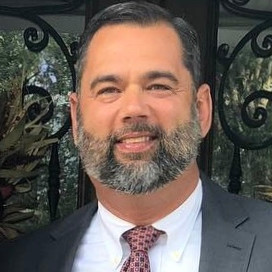 Vice President at LEWA Automation USA
Phone 423-602-5392
Mobile 423-599-5373