(m/w/d)
Controls Technician
LEWA Automation USA, LLC / Full-time / Automation
---
Über uns
As a wholly owned subsidiary of LEWA Attendorn GmbH based in Attendorn, Germany, the LEWA Automation USA, LLC is represented locally in the North American market. The sales and service company is a direct contact to support the sale and quoting process with our customers, provide build and integration options, and provide installation support and ongoing robot and plc support locally.
---
Ihre Aufgaben
Responsible for PLC programming, debugging, and troubleshooting of new automation systems
• Review and optimization of existing customer programs and equipment
• Program and troubleshoot system upgrades and modifications
• Assist with systems risk analysis per the RIA standards
• Assist in the development of electrical and controls system design
• Communicate and collaborate with team members, leadership and customers
• Present information in one-on-one and small group situations to customers,
clients, and other employees of the organization
• Documentation and building of control program manuals
• Provide Production Support
• Training of regular customer staff and maintenance crews at the customer facility
---
Ihr Profil
-Education/Training/Experience-
• Degree in software or engineering (Bachelor/Technical College) or equivalent professional experience
• Preferred 2-3years' experience in an automated manufacturing environment
-Required skills-
•Rockwell/Allen Bradley programming experience
•Troubleshooting
•Program creation / extension according to specification
•Read circuit diagrams and know hardware components
-Preferred skills-
•Functional knowledge Siemens Step 7
•Functional knowledge Siemens TIA V16
•Programming safety engineering in Step 7 and TIA, incl. verification and documentation
•Programming HMI in WinCCflex and TIA
•Fanuc, ABB, or Kuka robot training
•Process experience (resistance welding, arc welding, laser, vision)
•Must pass a pre-employment drug screening and background check
•Out-of-area and overnight travel may be expected (approx. 30%)
•The ability to travel internationally is required (passport). Must have valid driver's license.
---
Sie fühlen sich angesprochen?
... to help shape our company for the future? Then you will find with us an interesting, independent and long-term secure job in a modern company with a good working atmosphere as well as a performance-related remuneration.
---
Ansprechpartner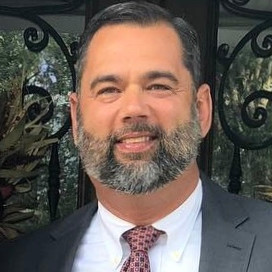 Vice President at LEWA Automation USA
Phone 423-602-5392
Mobile 423-599-5373